YOUR EXCELLENCY, THE SIXTH PRESIDENT OF THE REPUBLIC OF ZAMBIA, MR. EDGAR CHAGWA LUNGU AND THE FORMER FIRST LADY, MRS. ESTHER LUNGU;• YOUR EXCELLENCIES VISITING HEADS OF STATE AND GOVERNMENT;• YOUR EXCELLENCIES, SPECIAL REPRESENTATIVES OF HEADS OF STATE AND GOVERNMENT;• YOUR EXCELLENCY, THE FOURTH PRESIDENT OF THE REPUBLIC OF ZAMBIA,
Read more »
Obituary: Zambia's Kenneth Kaunda helped liberate Southern African countries By Farai Shawn Matiashe – June 2021 Kenneth Kaunda, one of Zambia's former presidents fondly known as KK, died at the age of 97 on 17 June. A pan-Africanist, Kaunda is being mourned at home and the continent. He will be most
Read more »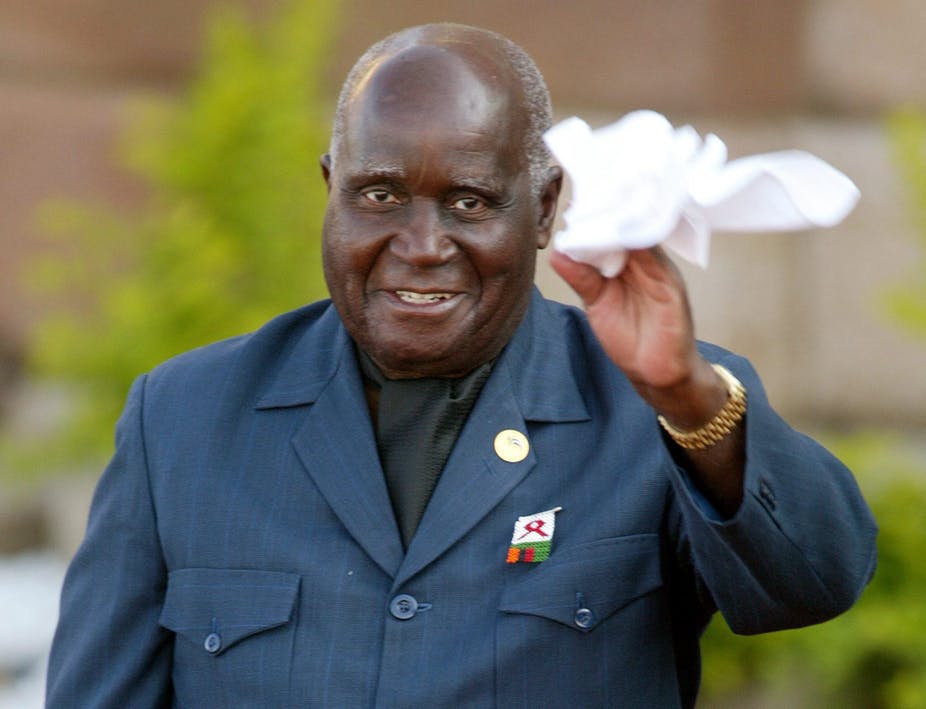 The Embassy of the Republic of Zambia regrets to announce the passing of our beloved founding father, icon and global statesman, His Excellency Dr. Kenneth David Kaunda, First President of the Republic of Zambia. 97-year-old Dr. Kaunda, who was admitted to hospital in Lusaka, Zambia, died on 17th June, 2021.
Read more »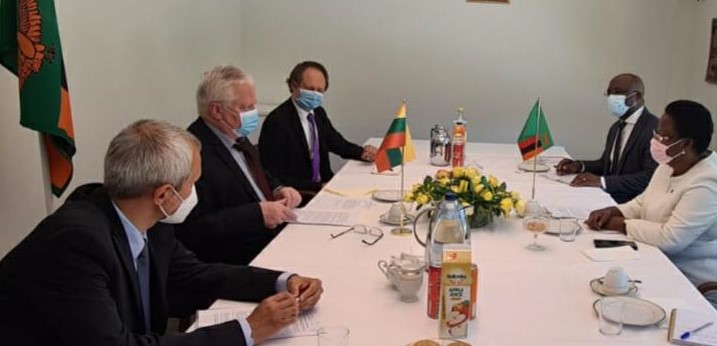 STOCKHOLM, 6th June, 2021 – THE Republic of Lithuania has proposed signing of a memorandum of understanding (MoU) with Zambia which will act as a framework for enhancement of economic and political cooperation between the two countries. The MoU is a culmination of discussions between Zambia's Ambassador accredited to the
Read more »
The Embassy of the Republic of Zambia accredited to the Nordic and Baltic countries hereby advises of the revised SARS Cov2 testing and quarantine requirements at points of entry aimed at curtailing and preventing the spread of COVID-19. The Embassy further wishes to advise that travellers that receive a negative
Read more »
LUSAKA – Tuesday, 17th March, 2020- Members of the Press, countrymen and women, ladies and gentlemen; Thank you for spending your precious time to come and get updated on a disease of international public health concern, the Coronavirus 2019 (COVID-19). The ongoing COVID-19 global outbreak has now spread to at-least
Read more »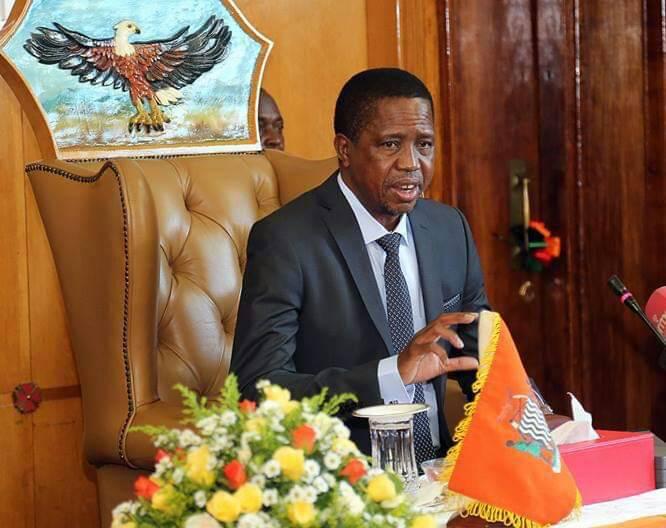 ADDRESSByHIS EXCELLENCY MR. EDGAR CHAGWA LUNGUPRESIDENT OF THE REPUBLIC OF ZAMBIAOn The PROGRESS MADE IN THE APPLICATION OF THENATIONAL VALUES AND PRINCIPLES DeliveredTO THE FOURTH SESSION OF THE TWELFTH NATIONAL ASSEMBLYOn FRIDAY, 6TH MARCH 2020 INTRODUCTIONMR. SPEAKER, BEFORE I PROCEED WITH MY ADDRESS, LET ME TAKE THISOPPORTUNITY TO REQUEST THE HONOURABLE MEMBERS
Read more »
With effect from 3rd November 2022, nationals of countries in the list attached below, wishing to enter Zambia will not require Visas: Nationals who do not require visas to enter Zambia
Read more »
Be part of this grand historical event which will take place from 19th – 25th September, 2022. Follow the link below for details:
Read more »
Reference is made to the above subject matter.
Read more »
The Embassy of the Republic of Zambia has the honour to inform the public that the Embassy will be closed on Thursday, 28th April 2022 to observe a Public Holiday – Kenneth Kaunda Day. The Embassy will also be closed on Monday, 2nd May 2022 to observe Labour Day Holiday that falls
Read more »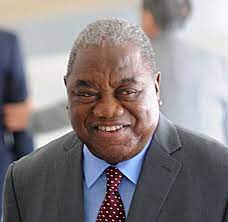 It is with profound sadness that the Embassy of the Republic of Zambia announces the passing on of our former President, His Excellency Rupiah Bwezani Banda, the fourth Republican President. President Banda passed away in Lusaka, Zambia on 11th March, 2022. President of the Republic of Zambia His Excellency Hakainde
Read more »
On 1st December 2021 Zambia Airways returned to the skies with flights to Simon Mwansa Kapwepwe Airport in Ndola and Harry Mwanga Nkumbula International Airport in Livingstone. ​The airline will operate a frequency of five to six times a week to the two destinations. The airline will introduce additional domestic
Read more »