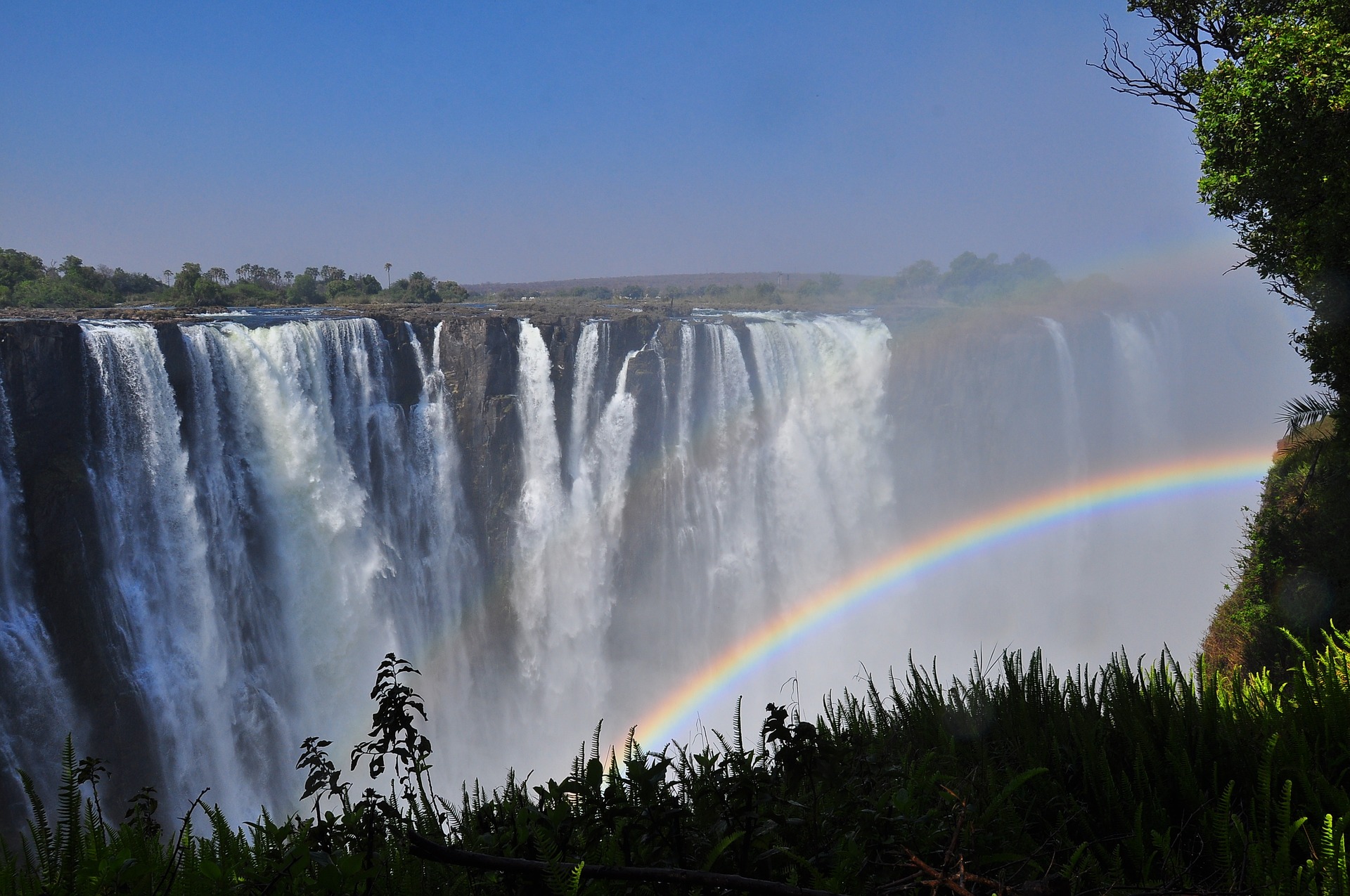 Zambia ranks highest among the safest places to travel. Our little piece of paradise is home to the Victoria Falls and over 150 waterfalls, the big 5 and the second-largest wildebeest migration on the African continent takes place in Liuwa Plains in the west. Read more at skyscanner.com
Read more »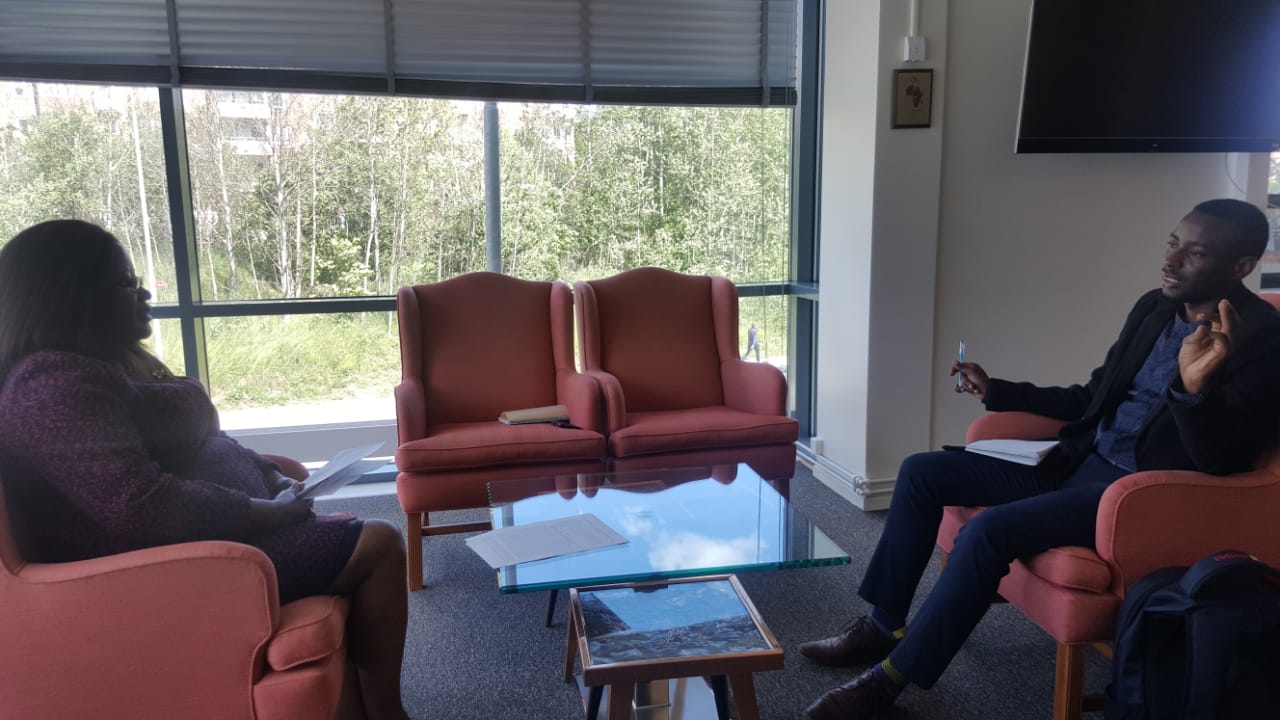 We were glad to host Luckson Sikananu, a budding reporter from Partners Guide magazine of Lusaka. Luckson has been in Stockholm after emerging winner of a journalism competition run by the Magazine and supported by the Embassy of Sweden in Lusaka. On Wednesday, Luckson took time off his programme to
Read more »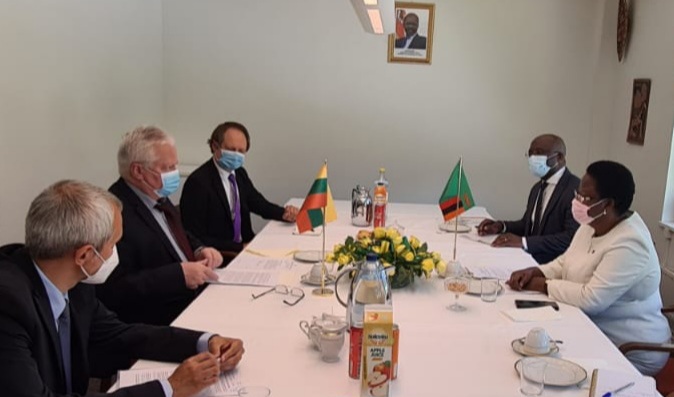 STOCKHOLM, 6th June, 2021 – THE Republic of Lithuania has proposed signing of a memorandum of understanding (MoU) with Zambia which will act as a framework for enhancement of economic and political cooperation between the two countries. The MoU is a culmination of discussions between Zambia's Ambassador accredited to the
Read more »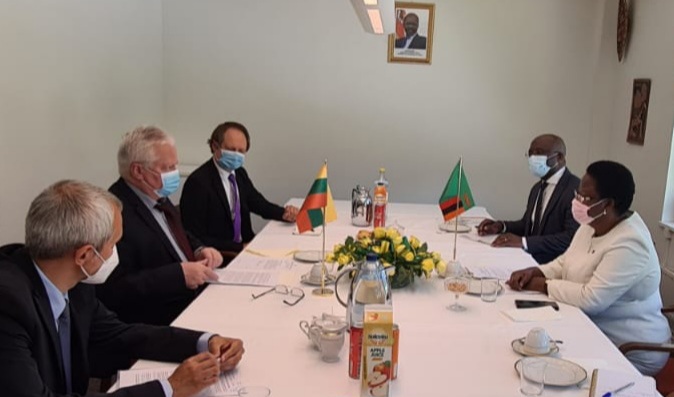 STOCKHOLM, 6th June, 2021 – THE Republic of Lithuania has proposed signing of a memorandum of understanding (MoU) with Zambia which will act as a framework for enhancement of economic and political cooperation between the two countries. The MoU is a culmination of discussions between Zambia's Ambassador accredited to the
Read more »
The Embassy of the Republic of Zambia accredited to the Nordic and Baltic countries hereby advises of the revised SARS Cov2 testing and quarantine requirements at points of entry aimed at curtailing and preventing the spread of COVID-19. The Embassy further wishes to advise that travellers that receive a negative
Read more »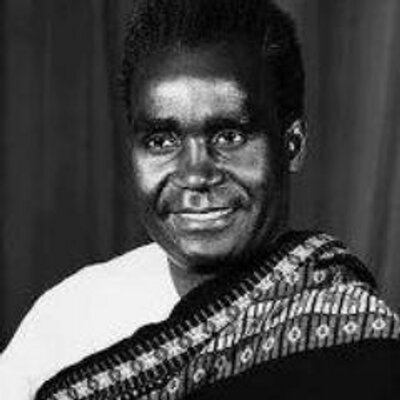 Your excellency Congratulations on this wonderful occasion. We hope your heart is filled with joy knowing that you have experienced our nation's greatest blessings, the affection of your loved ones and a meaningful life. The Zambian embassy in Sweden is delighted to join the Republican President his Excellency Mr Edgar
Read more »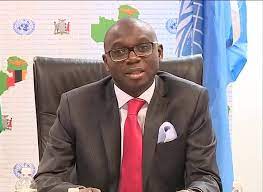 STOCKHOLM – 8th April, 2021 – GOVERNMENT has developed guidelines and procedures for the acquisition of national documents in order to resolve challenges experienced by Zambians living abroad whenever seeking to replace or acquire new documents. Ministry of Foreign Affairs (MFA) Permanent Secretary, in charge of International Relations and Cooperation,
Read more »
ZAMBIAN DIASPORA REMITTANCE SURVEY The Ministry of Foreign Affairs of the Republic of Zambia wishes to inform all Zambians living in the Diaspora that there is an ongoing Diaspora Remittance Study being conducted by Dr. Mushiba Nyamazana, a consultant working on behalf of the Ministry of Foreign Affairs in collaboration
Read more »
Kindly be informed that the Embassy of the Republic of Zambia in Stockholm, Sweden, has changed its email address from info@zambiaembassy.se to stockholm@grz.gov.zm. Please be advised accordingly.
Read more »