This website provides you with basic information about Zambia. It also focuses on some of the bilateral relation activities between the Republic of Zambia and the eight countries to which we are accredited. This platform further highlights some interesting areas in the tourism sector and business opportunities that exist in the country.
A section with consular information has been provided to serve our nationals and indeed our valued travellers from other countries who plan to visit stable and peaceful Zambia.
As you take your time to go through our website, we can guarantee that you will be influenced by the scenic splendor of the country and irresistible temptation to visit our tourism attractions. We also trust that, coupled with policies that provide a market-oriented liberalised economic environment in a strife-free, multicultural society, Zambia offers rich depth of diversity of investment opportunities that are spread right across the country.
You will discover that the vast potential in the tourism sector in Zambia, with its natural beauty (including the Victoria Falls, which is one of the most renowned beautiful transcendental Seven Natural Wonders of the World) and the wealth of wildlife, are yet to be fully exploited. We, therefore, invite you to explore Zambia!
H. E. Ambassador Gladys N. Lundwe
His Excellency
Mr. Hakainde Hichilema
PRESIDENT OF THE REPUBLIC OF ZAMBIA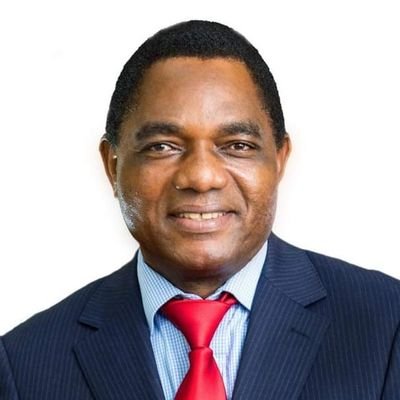 On 17th November 2023, Her Excellency Gladys Neven Lundwe, was Accredited as Ambassador Extraordinary and
Read more »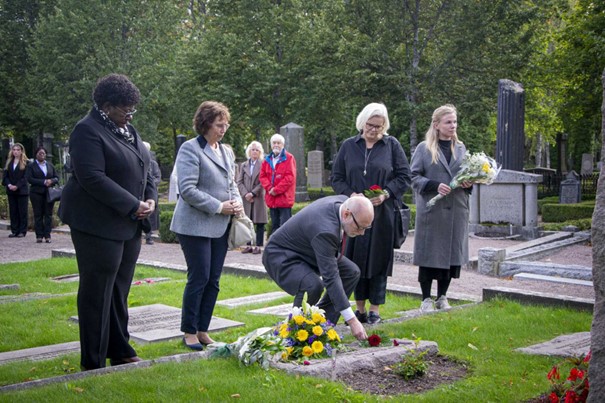 Dag Hammarskjöld 62nd Commemorative Ceremony Left to Right: H.E Ambassador Gladys Neven Lundwe with Member
Read more »