It is with profound sadness that the Embassy of the Republic of Zambia announces the passing on of our former President, His Excellency Rupiah Bwezani Banda, the fourth Republican President.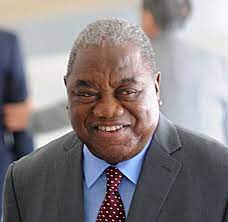 President Banda passed away in Lusaka, Zambia on 11th March, 2022.
President of the Republic of Zambia His Excellency Hakainde Hichilema has declared a national mourning in honour of the late former Head of State.
The Embassy will communicate further details relating to the funeral in due course.